Micromachining, EDM, and 5-Axis Precision CNC Services You Can Depend On In All 50 States:
When you have complex components with tight tolerance and high precision demands, choose CNC machine shop Owens Industries. From machining critical medical components to manufacturing regular volumes of aircraft parts, Owens can meet your every need. Our CNC machinists and programmers are passionate about their work and dedicated to the absolute highest precision results.
| | |
| --- | --- |
| For a flawless application, aircraft and aerospace parts demand the highest precision and exacting accuracies. Depend on Owens to deliver components meeting or exceeding your quality standards. | Owens not only provides unmatched 5 axis milling, wire EDM, and lathe services, but we keep the specifics of your components completely confidential, ensuring vital secrets are not leaked. |
| Our CNC professionals are capable of machining a multitude of aircraft components, and to the exact precision required when adhering to the highest industry standards. | Medical manufacturers and innovators alike choose Owens when they need to outsource CNC services, create prototypes, or simply cut costs while improving product quality. |
| When you need complex components for your oil & gas or energy applications, turn to Owens Industries. From micromachining to 5 axis milling, we can meet your every CNC need. | Microscopes, telescopes, cameras, and more requiring 100% accuracy on machined components will get nothing less than expected when Owens is on the job. |
| Food processing plants comply with a number of health codes and industry standards, often requiring parts of their equipment to be machined specific materials and precision; Owens is capable of meeting your exact needs. | Our CNC engineers have extensive experience with components intended for use with a wide variety of tool and die machinery. Tool and die production is a crucial part of many manufacturing processes. |
No matter where you are located in North America, contact our CNC machine shop for ultra-precision CNC machining services meeting your specific needs.
Small or Large Volume Orders with Owens Industries
Consistent Production of Quality Parts for Projects
Owens Industries produces precise parts and products for almost every major industry in the United States. Whether you have a small, medium, or large volume order, Owens Industries can mass produce products and parts faster than our competitors. Your budget and time are always respected at Owens Industries, as we always produce your parts quickly and as cost-effectively as we possibly can. Our success relies completely on your success.
Mass producing production parts with our CNC machine and milling services is possible because our services give us fast and flexible options to choose from. Although they all have their limitations, each can do something the other can't, filling any possible capability gaps. Our services are as technologically advanced as they come.
Owens provides the best in precision CNC machining services including:

For mass parts productions, we have expert CNC machinists and programmers on hand to ensure your standards are met with our CNC machine and milling processes. Our programmers and machinists produce efficient and affordable CNC services. With quick lead times on parts productions, we minimize down time effectively helping our company and, most importantly, yours save money.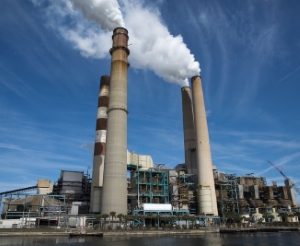 Whether you're located in Texas and need a few aerospace parts cut, or operate your business out of North Dakota and need parts mass produced for your oil drilling company, Owens Industries as you covered. We have had many commissions from various companies from different industries and found success with many of them. The industries we serve are as diverse as the services we provide. The industries we have made parts and products for include, but are not limited to:
5 Axis Machining for High Volume Aerospace Parts Orders
An efficient money and time-saving process, 5 axis machining is perfect for mass producing Aerospace parts for any American company. Owens Industries relies on this technologically advanced service to cut complex shapes quickly. We take solid blocks of metals and other materials and shave away at them to produce every possible part you could want for your Aerospace needs.
5 axis machining makes mass production of parts easy because of the shorter cutting tools, giving the machine the ability to cut at the fastest speed. Small, medium, and high volume orders for Aerospace parts are easily handled at Owens Industries because of our 5 axis CNC machining services, a process where we can work faster and more flexibly than our competitors in any other state. CNC services in Maine or California do not match Owen Industries' capabilities in CNC machine and milling
Small and Large Volume Aircraft Orders Benefit from Wire EDM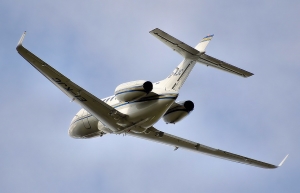 Able to work with any metal, wire EDM service from Owens Industries is always ready to take on the assignment of a small, medium, or large volume parts order from the aircraft industry. Aluminum, steel, platinum, and nickel can all be cut by our premium wire EDM service.
With a number of other services available, our wire EDM service is one of the most time saving, since dielectric liquids cool the electrode without needing to halt the operation. Fast turnarounds mean you could have your high volume aircraft parts orders flying out the door in no time. If you're interested in getting your project off the ground as soon as possible, consider Owens Industries for your CNC machine and milling needs today!
High Volume Military Parts Orders are completed on Time with Ram/Sink/Plunge EDM Services
With our second option of electrical discharge machining, Owens Industries promises to produce high quality parts for small and high volume orders in the military and defense industry with our Ram/Sink/Plunge EDM services. Another self-cooling EDM process, Ram EDM offers time efficiency while saving you money.
During Sink EDM, the operation never has to be halted, as it pretty much takes care of itself. Mass production of military parts can be achieved easily with this service. With impulse frequencies between 50 and 500 KHz, time is saved to guarantee you're not throwing money out the door. Confidentiality is always protected as well. Everyone, even visitors to our facility, must sign contracts to keep all products private. Owens Industries is proud to contribute to the country's defense and will continue to offer our services for small, medium, and high volume military parts as long as we can.
Keeping size, speed, strength, and levels of vibration in mind, Owens Industries has created wing components for the military industry with our Sink EDM services.
Micromachining Services for Small, Medium, and High Volume Medical Parts Orders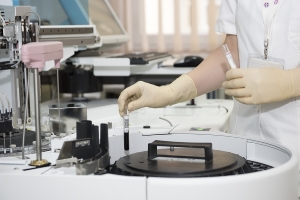 Owens Industries specializes in cutting parts for the medical industry, whether the parts orders are small, medium, or high volume with our micromachining services. Having exact cuts, edges, and corners in your parts can be a hassle for some of our competitors, but with our micromachining CNC services, the medical industry will never have to fall short of its own standards. We are able to cut almost any material, and can create features 1 micron or larger while optimizing cost-effectiveness.
Your parts can be cut, drilled, or engraved easily, meaning you are only one step away from an investment worth making. Contact us today if you're interested in having us mass produce your medical parts for you!
Advantage of CNC Lathes / Turning Services for the Oil & Gas Industry
Determining whether or not Owens Industries is the right CNC services company comes down to one word: convenience. With decades of experience, Owens understands one of the most important aspects of our business is making mass production of parts for the oil and gas industry as effortless as possible for our customers. Our CNC lathes/turning services provide this advantage since it relies on a completely automated operation. Our knowledgeable CNC machinists and programmers make producing small and high volume oil & gas parts simple.
From the moment we create our partnership, you'll never have to lift a finger—in fact, only one operator will because of our lathes/turning service being almost completely hands free. The less people you have working on mass producing your parts, the more money you'll save as well. Never worry about time and money again with Owens Industries' CNC lathes/turning services.
Leading Deburring Services Help save Money on Optical Parts Orders
Whether you need a part for a telescope or Lasik surgery tool, Owens Industries has your small and high volume parts order covered with our deburring services. If you want guaranteed quality parts and customer service for your optical needs, you've found the right company. From the start of our partnership, we can help you figure out if your parts need a wet or dry deburring machine to complete the small or mass production project. Moving forward, we'll focus on how we can save you money with the production. With deburring, Owens Industries promises to:
Give your products high-quality finishes
Remove all sharp, dangerous burrs
Create safe, liability reducing parts