Custom CNC Components for the Energy Industry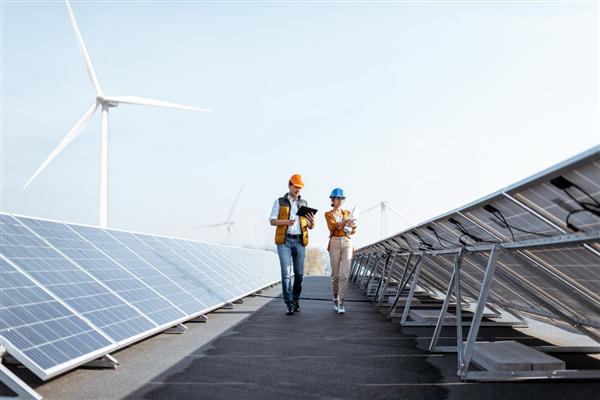 Solutions to the Complex Parts Manufactured for the Energy Industry
The energy sector is necessary to modern society and is one of the biggest uses of CNC machined components. From wind and solar power to hydropower turbines, components built for the energy industry need to be made with the highest-quality materials and to exact specifications.
Owens Industries' skilled CNC machinists work closely with you to custom-engineer the highest quality energy components which fit your specific project needs. You can count on us for the best precision parts made with the tightest tolerances.
5-Axis Milling for Unmatched Precision and Accuracy
We offer 5-axis milling for detailed components, micromachining for precise components of any size, deburring to ensure a secure seal, and more. Owens Industries has the knowledge, experience, and equipment to create a custom component for nearly any application. We'll work with you and your designs to assess your situation and create the perfect component tailored to your specific needs.
Our precision machining capabilities for the energy industry include:
Superior Consistency and the Tightest Tolerances
Owens Industries serves companies nationwide with top-of-the-line CNC services, providing the best precision components for the energy industry. When you're in need of the most precisely-machined components made by a team of trusted experts, Owens Industries is the company for you. Contact us today to get an estimate.
Custom CNC Parts Made from High-Quality Materials
Our highly experienced CNC engineers develop all kinds of parts for the energy industry. We're able to develop component parts from just about any material you want. Many of the materials we use to make components for solar panel and wind turbine manufacturers include:
However, Owens is able to develop components from whatever material you need.
Components we build for the Energy Industry
| | | | | |
| --- | --- | --- | --- | --- |
| Part | Application | Machining Process Used | Material | Specific Feature |
| Mirror Assembly | Gas Meter | Turning and Polishing | OFHC Copper | High Polish 4 Micro Finish |
| Aperture Plate | Laser Alignment | Fine Wire EDM | Tungsten Nickel Alloy | 250 Micron Thru Holes |
| Joint Seal | Turbine Insert | Conventional Milling | Hastelloy X | Milling thin dog bone profile over 4"-8" length |
| Cooling Tube | Natural Gas Meter | CNC Turning | OFE C10100 H04 Hard Copper | Mirror Finish- Polish critical |
| Inner Diaphragm | Hydraulic Flow | EDM Wire | 6Al-4v Grade 5 Titanium | 4" Diameter Cylinder with 0.008" Thick Wall |
| Prism Base | Laser Focal Component | 5-Axis Milling | Haynes 230 | Drill and Tap 000-120 Threaded Holes |