Owens Industries CNC Machining Capabilities Gallery
Choose the Machine Shop Capable of Meeting Your Quality Standards and Tight Tolerance Demands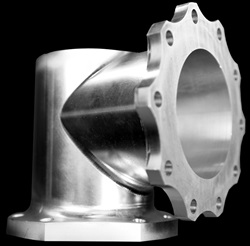 See the capabilities of our facility, machines, and staff for yourself by viewing the galleries above. We are giving you a first-hand look into our work with images, videos, case studies, and product galleries that will demonstrate our capabilities and SHOW the precision and accuracy produced in every part machined by Owens Industries.
Each of our capabilities galleries showcase the tight tolerances and micron accuracies our state-of-the-art CNC machines achieve, along with the quality and precision Owens' dedicated staff strives for on each job we complete. From industries, applications, and component specifications to images of our facility, machines, and people, you will find everything you want to know about Owens Industries here. After seeing the incredibly complex work completed by our machinists, call our Wisconsin Machine Shop today to get a quote on your CNC machining needs.
Get the Best Services for Your Company
Owens Industries offers everything for businesses just like yours, from 5-axis machining to sinker EDM. Owens Industries goes beyond the capabilities of normal CNC machine shops, helping you achieve the tight tolerances and ultra-precision our competitors can only dream of accomplishing.
If other CNC machine shops can't do it, Owens wants to! Give us a call today to discuss the manufacturability of your design ideas or to learn more about the capabilities of our facility, machines, and staff.
Our precision machining capabilities include:
Contact our 5 Axis and EDM machinists to discuss your prototype and the manufacturability of your designs.