Precision Micromachining Services
Get Information On:
Micromachining - a CNC Trend on the Rise
With the rise in computer capabilities, telecommunications and the internet, the demand for micromachining services is growing in popularity across the world, with the technology industry taking a special interest. If the device is not shrinking in size, the components making it work are continuously becoming smaller for better performance and higher efficiency. The latest music devices, phones and computers are only a few examples of machines requiring micro components. Advancements in the medical, fiber optic and satellite industries are requiring micromachining companies across the world to improve their capabilities in precision. Owens Industries is ahead of the industry trend, offering ultra-precision micromachining services for the last six decades.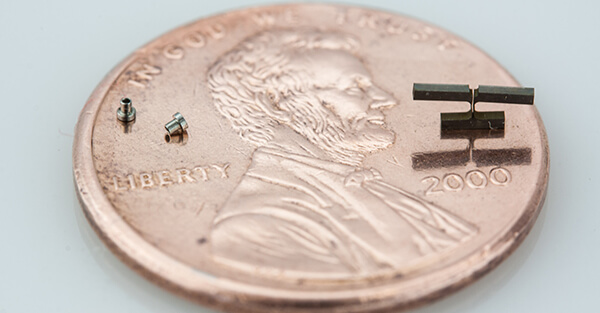 Benefits of Precision Micromachining
These components can be cut down to one-thousandth of a millimeter, helping make the production of tiny parts more efficient and realistic. Also known as micro/meso-scale mechanical manufacturing (M4 processes), micromachining creates products one by one, helping to establish consistency with dimensions between parts. If you want access to predictable and controlled turnaround times and quality surface finishes, contact Owens Industries today for more information regarding how micromachining can help save your company time and money.
Micromachining is utilized for the tiniest components, and you'll always know what you're going to get with your micromachined parts from Owens Industries. Some of the industries we use micromachined parts for include:
What is Micromachining?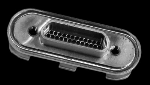 Micromachining, in the traditional sense, is the precise milling and manufacturing of extremely small parts and products. Since the beginning of the Digital Revolution in the 1950s, a number of technological advancements have occurred in modern society. Companies like Owens Industries have played crucial parts in supplying micromachining services to establishments from every field of expertise, helping contribute to the further development of research and lifesaving technologies.
Micro-Cut Components for Every Industry
Numerous industries are eagerly following the trend of utilizing miniature parts in their product applications - including electronic tooling, medical parts, component energy-driven motors, fluidic circuits and particle filters just to name a few. The extreme attention to detail, dedication to precision and high level of expertise garnered in our employees is what sets Owens apart from other machine shops, making our reputable services highly sought after across a multitude of industries, including:


Micro Precision Machining Using Sink/Plunge EDM
Small and unusual shapes, such as gears or other micron parts requiring detailed intricacies, need a different type of micro-precision machinery; Sink/Plunge EDM. Complex shapes are formed through erosion, caused by a spark between the part being machined and the custom-designed electrode of the sinker EDM center.
Well-known Sinker EDM machined materials include:
Whether you've reached a point of full production needs or are still prototyping, Owens Industries has the services and capabilities to provide precision micromachining for any parts or assemblies you need. Our line of work has included parts and components from many industries, reflecting the unmatched versatility we possess when creating custom parts for our clients.
Micromachining Using Wire EDM Cutting
We offer EDM Micro Machining using state-of-the-art Wire EDM and Sink EDM Machines. Our Wire EDM is capable of .001" diameter cutting wire, offering extremely fine EDM Micro Machining options. In order to achieve true micromachining with EDM, our EDM Machines have 0.1-micron resolution glass scales.
Our Sink/Plunge EDM is also specifically designed for Micro EDM Machining. We are able to produce the finest plunge patterns on our Wire EDM Machines.
Problem Parts? Impossible Components? In a Hurry? We are happy to help!
Micromachining Using CNC Swiss Lathes
When your company needs the smallest components manufactured with the tightest tolerances, CNC Swiss machining lathes are the way to go. The most precise milling can't be achieved with just any type of machine – the Tornos SwissNano at Owens Industries' Wisconsin facility has unique cutting and drilling capabilities that are precise to the millimeter. With this technology, we can make a wide variety of components to meet the demand of any industry.
We can manufacture the tiniest components to your exact specifications, meaning you'll always know what you're going to get with your micromachined parts from Owens Industries. Some of the industries we use Swiss machining for include:
Our Swiss machining services provide businesses with the best CNC precision parts made to their exact specifications. When you need reliable Swiss machined components made by the best CNC experts in the country, contact Owens Industries today to learn more.


Micro Milling Through 5 Axis Technology
While most Machine Shops in the United States offer 3 or 4-axis milling services, Owens Industries brings more to the table with advanced 5-axis machining capabilities. Our 5-axis micro-milling centers were manufactured by leading German and Swiss CNC machine engineers and specially calibrated to achieve the highest precision results. To improve the performance of our milling equipment even further, our facility is temperature and dust controlled. We know achieving repeatable accuracy on precision components requires full control of all machining factors. Several elements play a major role in developing a flawless micromachining environment, including the effects of fluids in micro-cutting, vibrations from micro-drilling and component handling. Owens ensures all elements of our micromachining process are carefully calculated and executed for incredible product results.
Precision Micromachining FAQ
Micromachining uses mechanical micro tools with a 0.015-inch diameter or less to make small parts for industries such as the medical or semiconductor industry. Products produced with micromachining have a high tolerance and geometrical accuracy.
Small parts created by micromachining can be used for recreating complex processes on a small scale, such as an organ on a chip (a computer chip stimulating an organ or organ system, commonly used during drug testing). Micromachining is used in any industry where small, complex parts are needed, such as aerospace, military, medical, optical, pharmaceutical, automotive and more.
Bulk micromachining is a process used to create small mechanical or electrical parts by adding structures inside a substrate. Micromachining is usually used on silicon and takes away pieces from a solid material until it reaches the desired shape.
Surface micromachining adds thin-film layers (typically about 5 or 6) to a substrate to produce tiny structures. Great for creating circuits and sensors, surface micromachining can create products with up to 100 layers.
Micromachining can be used for a variety of industries, including aerospace, aviation, medical, military, optical, pharmaceutical and more. The ability to create incredibly small parts quickly and efficiently is also an asset. Micromachining is also cost-effective.
Owens has micromachined a multitude of complex components, including (but not limited to):
Miniature gears for the ophthalmic industry
Sonic nozzles with precision venturis for flow measurement
Miniature components for nuclear armament timing devices
Components for respiration monitoring equipment
Electron microscope accessories
Fiber optic components including MEMs
Optical switch components such as collimators
Impellers for VAD – Ventricular Assist Devices: heart pumps
Problem Parts? Impossible Components?
Count on Owens to Achieve What Other CNC Machine Shops Can't

If other CNC machine shops cannot handle your micromachining needs, give Owens a call. Our high level of experience paired with highly accurate CNC machines make Owens uniquely qualified to achieve what normal machine shops find impossible. To manufacture complex components with the highest accuracy, we use Wire EDM machines (capable of achieving micron positional accuracies), 5-Axis Machining Centers and as required, the tools/plunge patterns for our in-house EDM Sink operations.
Contact our CNC micromachining professionals today to learn more about our services and capabilities.
JavaScript is required for this website to fully function.