A Long History and Highly Regarded Reputation of Reliability and Precision
From its inception in 1944 during the war efforts to the present day, Owens Industries, Inc. continues to excel in the CNC machining of very tight tolerance, ultra-high precision components. Based in Oak Creek, WI, we have developed a reputation for quality and reliability, we have a growing list of references who trust Owens, and Owens alone, with their every CNC machining need. We provide the highest quality CNC machining services including:
Precision CNC Milling with 3 and 4-Axis Work
Ram/Sink/Plunge EDM
Micromachining
CNC Lathes/Turning
Limited Grinding
Our facility was specially designed and constructed for our ultra high-end machining processes, utilizing temperature and dust control systems to ensure each component we machine can meet the exact specifications of the project. Specializing in the ultra-precision CNC machining of complex and precise components, we machine the parts "normal" machine shops may find "impossible" to achieve.
We also hold a current ISO 9001:2015 Certificate, so you know our services are to exact specifications.


Contact our Wisconsin Machine Shop to discuss your CNC machining needs.
CNC Services for Every Industry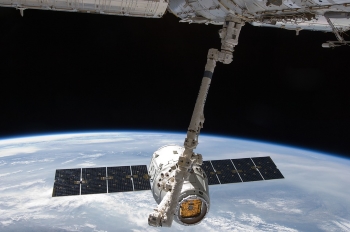 Numerous industries have benefited from the use of our 5-axis, micromachining, and deburring services. We work with a number of materials, like stainless steel, high purity aluminum, and titanium, which allow us to provide CNC parts for facilities of different expertise, including:
Energy
Telecommunications & Fiber Optics
Providing Industries With Superior CNC Machined Components
With a number of contributions to large space travel projects under our "space belt", Owens' CNC services have successfully helped jets and robots travel through the stars. Our precision CNC machining services for the aircraft and aerospace industry have proven to be reliable and satisfactory since we continue to take on more commissions for this industry.
Aside from space, Owens has helped in Earth-based industries as well. One of them, the optical industry, requires precisely cut parts so complicated equipment can work properly. We have constructed tools and parts with the help of our wire EDM services for microscopes, telescopes and even lasers at the request of different clients. Time and time again, Owens Industries has met the high demands of the optical industry in order to comply with advanced, technological requirements.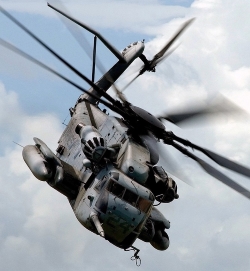 We have also had a hand in the oil and gas industry with our production of CNC parts for energy companies around the United States. Many of our oil and gas industry partners have been with us for years and are continuing the trend. Organizations nationwide depend on our CNC ultra-precise micromachining services for flat and curved flappers for oil suppression systems. Owens Industries has provided support to the oil and gas industry and, in turn, has helped keep America running because of our effective and multifunctional CNC services.
Owens Industries has provided reputable CNC services to a number of other industries as well, including the medical and military industries—creating parts for advanced health care and defense technologies. In both situations, we have provided discretion, by contract, to protect the safety and confidentiality of projects. Everyone on our staff follows the confidentiality agreements we have put in place. Even facility visitors must agree to keep the contents and workings of our own facility to themselves. It's our goal to protect your rights as a company, but we also want you to understand we value our customers as our number one priority.
Check out our work gallery to get an inside look at past and present projects Owens Industries has worked on.
Precision CNC Swiss Machining for Your Industry
The CNC professionals at Owens Industries offer a wide variety of services for businesses just like yours, and our ultra-precise CNC Swiss machining is top-of-the-line and offers quality precision parts at the most affordable prices. Our Tornos Swiss machining lathes are operated by our CNC professionals, ensuring your parts are manufactured precisely, accurately, and with the tightest tolerances.
Some of the industry-specific applications we use CNC Swiss machining for include:
Aerospace electronics and instrumentation
Optical measurement components
Medical and Surgical tools and devices
Guidance systems
Watch industry components
Micro Computer fittings and connectors
Robotic mechanisms
Fuel systems
Defense systems
If you need comprehensive and precise parts manufactured by the best in the business, call Owens Industries today to learn more about our expert CNC Swiss machining services.
See Our ISO 9001:2015 and AS 9100 Certificate
What Makes Owens THE Choice for CNC Machining Services in the United States?
Dedicated and Skilled People. Industry Leading Machines. Temperature Controlled Facility.
Perfectly complementing the capabilities of our state-of-the-art facility and ultra-precision machines, Owens' group of talented, highly skilled experts allows us to make the "impossible", possible. Our loyal, long-term employees are dedicated to the success of our clients and machining components that exceed industry capabilities. Some of our staff started with Owens Industries right out of tech school as apprentices. Twenty and thirty years later, they are still a prominent part of the Owens family. They excel in computers, tooling, programming and machining. If you'd like to become part of the Owens family, apply today!
Serving industries nationwide, including aircraft, aerospace, military and defense, medical, oil & gas, energy, optics, and more – you can count on Owens for the absolute best in CNC machining services as well as customer service.
Contact our 5 Axis milling professionals today for more information on our capabilities.
Confidentiality
Due to the critical nature of our work, we routinely execute confidentiality agreements with our customers and we enforce them quite diligently. All of our employees have executed confidentially agreements with us. In addition, visitors and vendors are also required to sign confidentially agreements, as deemed necessary and appropriate. Access to our manufacturing is controlled.