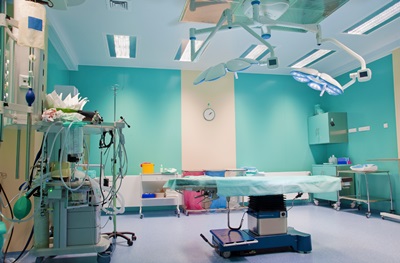 Custom Machined Components for the Medical Industry
Owens Industries is a trusted supplier of medical components critical to surgical instruments, medical devices and machines. Whether we're engineering a Ventricle Assist Device (VAD) or a Lasik surgery blade, we ensure the highest tolerance and precision possible. Owens Industries is committed to improving the quality of life for patients and medical staff throughout the industry.
Backed by over thirty years of CNC experience, our skilled machinists are able to create a custom medical component with the greatest accuracy possible. Our experience and reputation have not gone unnoticed. We supply critical components to CT and MRI Scanner systems, as well as manufacture multiple types of surgical instruments, including Trocar/Cannula systems, biopsy cutters and more. We also manufacture various medical components like Respiratory, Cardio Pulmonary and Cardiac Devices. Owens Industries is experienced in designing custom components for nearly every aspect of the Medical Industry.
Micromachined Medical Components By Owens Industries
Medical Machining Services Provided by Owens Industries
Precision Guaranteed: Machining to the Highest Medical Industry Standards
When it comes to medical machining, Owens Industries is the answer. Excelling in the craft of 5-axis milling and electrical discharge machining, our engineers are a favorite among manufacturers of cardiovascular and orthopedic devices, surgical instrumentation and implants. Miniature parts vital to the operation of dental equipment and tools are no challenge for our micromachining experts either. We work with materials ranging from Titanium and Stainless Steel to Invar, Kovar and Inconel. Whether you outsource the EDM machining of medical screws, need precision lathe work for an implant prototype or require custom dies and molds to complete the job in-house, Owens will deliver as promised.
Many factors affect the results of a medical procedure. The same can be said for medical CNC machining. Our facility is temperature and dust controlled to ensure the perfect environment for each process being performed, guaranteeing high precision results. We believe that an optimal environment creates optimal parts; it also allows us to achieve the tightest tolerances.

Surgical Device Parts Machined to the Highest Precision For Exacting Application Results
When we engineered a Lasik surgery tool for the medical industry we had to create a component precise enough to cut the lens of an eye without damaging the eye itself. Thanks to our 5-axis milling and micromachining capabilities, we were able to create several tiny components operating exactly as required once assembled - exceeding our client's expectations and ensuring a safe, reliable medical device. Owens Industries can ensure the greatest precision and meet the highest standards of the medical industry – creating critical components used within the medical industry worldwide.
Owens Industries is the right choice for CNC machining of medical parts including:
Surgical scissors – an essential instrument in virtually every medical procedure, when they're not used to get into the skin they are used to cut sutures. Surgical scissors are available in a number of shapes and sizes to fit the need of a wide range of applications – they are particularly small when used in eye surgeries. If you're a surgical instrument manufacturer looking for a reliable CNC machine shop that can achieve incredible results, Owens is the answer! Stainless steel, straight, curved, flat, blunt, sharp – whatever the specifications of your scissors, we can meet your exact demands.
Cannulas – medical products like IV cannulas are in high demand because they're used in virtually every medical center across the world. Like many surgical instruments, they are available in multiple sizes, similar to needle gauges. We use state-of-the-art equipment like multi-axis milling and wire EDM to produce high-precision cannulas that are safe and effective. The hollow metal tube and sharp, angled point of an IV cannula can be produced with exacting accuracies in our Wisconsin Machine Shop.
Biopsy tubes – what is being biopsied determines the type of biopsy needle used during the procedure. Since not all biopsies are the same, there is no one size fits all needle for the task. We understand that safety, accuracy, and cost are all important factors when manufacturing medical tools; we help you win on all fronts with high-quality, ultra-precision CNC machining services.
Saw guides for bone surgery – help orthopedic surgeons make the cleanest cuts possible, and protect against cutting too far into bone while sawing. Orthopedic procedures require the highest precision machined tools to produce the highest precision results. Whether you're looking to outsource your medical machining needs permanently or require a custom saw guide for future surgery, give us a call for a quote!
Swiss CNC Machining for the Medical Industry
Owens Industries can manufacture components for medical equipment with the specialized CNC Swiss machining lathes at our Oak Creek facility. We fabricate a wide variety of medical equipment components with CNC Swiss machining, including graspers, ligation devices, handheld surgical equipment and catheters. Whether you need parts from 5-axis milling, wire EDM, micromachining or precision manufacturing, the specialized machining capabilities of our CNC Swiss machining lathes offer the very best in medical manufacturing services.
Our facility is perfectly controlled to guarantee high precision results, and we can ensure your medical component will be made with the highest accuracy and tightest controls. We also use the highest quality materials for EDM machining to ensure your medical part is sterile and guaranteed not to break when used in medical procedures. Some of the versatile, lightweight materials we use include:
You don't have to count on second-rate CNC machine shops to build your medical components – Owens Industries is the way to go for all your Swiss lathe manufacturing needs. Learn more about our CNC Swiss machines at our Wisconsin facility.
Precision CNC Machining for Medical Components
Owens Industries is a flourishing micromachining company that extends its services to numerous branches of the medical industry, from medical part manufacturers to innovative prototype developers - and everything in between in need of high precision components to complete their applications. The medical industry counts on us for expertise, quality, and attention to detail. We use state-of-the-art technology that is unavailable at other precision CNC shops on the parts machined in our temperature-controlled facility. Our variety of medical machining services promises measurable results.
Experienced precision CNC machinists at Owens utilize the latest technology to offer a multitude of components built to near-impossible specifications. Our CNC machine shop is proud to produce parts for Lasik eye services, and feature essential components for other medical industries as well. Our promise is to deliver top-quality products crafted with ultimate precision.



Surgical Precision CNC Machined Devices
A surgeon's job requires expertise, focus and attention to detail. Our medical machining specialists hone the same skills, guaranteeing the parts required have been manufactured to perfection. Owens Industries supplies components and gears for cardiac devices and implantable medical device components. Our 5-axis medical machining experts craft titanium implants for orthopedic use. We know the machining of surgical equipment demands precision, and Owens Industries achieves the most precise CNC machining of custom medical components.
Medical CNC Equipment for the Laboratory
Accuracy plays a critical role in lab work, and our medical machine shop manufactures parts exceeding maximum performance. Lab technicians rely on Owens Industries for all kinds of parts and devices, including insertion equipment for DNA analysis. Our medical implant manufacturers produce these components to the customer's precise specifications, setting new benchmarks for our competitors.
Medical Micro Machining for Radiology Equipment Parts
Radiologists rely on properly functioning, carefully manufactured equipment to successfully do their job. Some equipment is used "in real-time" during surgery for repairs of fractures and a variety of other procedures, so all components need to function instantly, clearly and on the spot. These machines are often moved from room to room, so all components also need to be mobile, as well as durable. With our EDM medical services, we guarantee measurable results from a superior quality product. Our medical device engineers provide top service with intricate production, for parts such as collimators for CT scans, MRI table components, and anodes for x-ray systems. Special radiology instruments require precision and attentive manufacturing, which can only be guaranteed by Owens Industries.
Let us surpass your expectations with our unmatched medical precision machining services, we promise the best work with a quick turnaround time. We take medical component challenges head-on and create medical prototype parts no one else would even bother attempting to try. Our skilled staff is able to design and work through any glitch or problem a specific component may have. They are creative and determined to produce a product that is efficient and precise, that will exceed your expectations and improve your product application.
Medical Parts Manufacturing Company Does the Impossible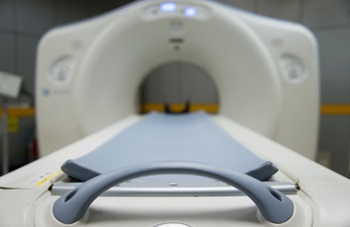 Owens Industries has created more than Lasik tools for the medical industry. Our custom CNC work includes:
Anodes for X-Ray systems
Miniature components and gears for Cardiac Devices
Insertion Equipment used in DNA analysis
Implantable medical device components
5-axis machining of titanium implants for orthopedic use
And so much more
We've engineered and manufactured a wide array of precise components for something as detailed and intricate as the human body. Whether you need a prototype machined for an industry-changing implant, manufacturing services of small, intricate components for surgical instruments or have a design that other machine shops cannot accomplish with precise accuracy, Owens welcomes your challenges. Our trained professionals will work alongside you from start to finish, accomplishing even the most impossible machining goals. No challenge too big.
Components We Build for the Medical Industry
| | | | | |
| --- | --- | --- | --- | --- |
| Part | Application | Machining Process Used | Material | Specific Feature |
| Rotor | Blood Gas Analyzer | 4-Axis Milling | 6061-T6 Aluminum | 0.010" Thick Cell Walls |
| Rotor Housing | Blood Gas Analyzer | 4-Axis Milling | 6061-T6 Aluminum | Micro Milling of Housing to Accept Electronics |
| Stator | Blood Gas Analyzer | 3-Axis milling | 6061-T6 Aluminum | Circle Interpolate Boss with 0.0005" Tolerance |
| Objective Head | Catheter Head | EDM Sinker | 17-4PH Steel | EDM Sink with Miniature Copper Electrodes |
| Barrier | CT Scanner | Conventional Turn and Mill | 718 Inconel | Used Ceramic Tooling for Turning |
| Arc, Support | CT Scanner Rail | 4-Axis Milling | Project 70 Steel | Drilling and Tapping Holes on the Face of a 48" Radius |
| Impeller | Fluid Flow | 5-Axis Milling | PEEK | Burr-Free Micro Milling |
| Micro-Tip | Instrument Cap | Micro Turning | AISI 316 Stainless Steel | Micro Wire EDM |
| Gear Plate | Laser Eye Keratome | 4-Axis Milling | 17-4 Ph Cond H900 | Mill to Accept Miniature Gears |
| Insulator, Conductivity | Element Isolator | Mill/Turn | Kel-F PCTFE Plastic | Turn Tapered ID Profiles |
| Impeller, Polished | Experimental Heart Pump | 5-Axis Milling | 6Al-4v Titanium | Burr Free Polished Impeller Surface |
| Alignment Screw | CT Scanner | Swiss Screw Machine | 718 Inconel | Burr Free Part for Clean Room Use |
| Nozzle, Dispensing | Drug Dispensing Nozzle | Hard Turning | 17-4 PH Cond H900 | EDM Wire 2mm Thru-Hole over 8 " Length |
| Chamber | Pneumatic Drill Core | Eccentric Turning | 17-4 ph Cond H900 | Honing ID to 8 Micro Finish |
Related Articles