Wisconsin Machine Shop Providing Industries Country Wide with Ultra-Precision Machining Services
Owens Industries provides the highest quality CNC machining services, including 5 axis work, Wire EDM, Ram/Sink/Plunge EDM, micromachining, CNC lathe machining and more. We have vast experience producing complex components requiring tight tolerances, high precision, and extraordinary accuracy for a multitude of industries. When other CNC machine shops turn down your challenge – claiming your requests impossible to achieve – count on Owens. We face challenges head-on, conquering them with the same precision we would achieve on our easiest machining job.
Tool & Die Manufacturing
If you're a manufacturer who needs custom tools or complex components to keep your operations strong and orders filled on time - but don't have the CNC capabilities to machine these parts in-house - Owens is the answer. Fixtures, jigs, gauges, molds, dies, cutting equipment, and patterns are among the most common tooling parts used in a multitude of manufacturing processes. Technology advancements and ever-changing product trends mean manufacturers in all industries also need new specialty tools and micron parts regularly to meet market demands. Our machinists provide precision machining services capable of meeting your needs.
CNC Machining Services for the Aircraft and Aerospace Industry
When small parts are instrumental to getting big Aerospace or Aircraft projects off the ground, you can count on Owens Industries. Founded in 1944, Owens has considerable experience in the CNC machining of components for the Aerospace Industry. From anti-locking brake housings for jets to a bicep assembly of a robotic arm for the Mars project, we have machined a multitude of complex components and parts for our Aerospace and Aircraft clients.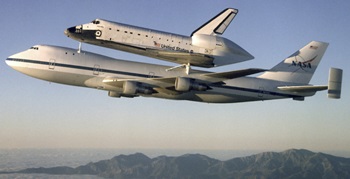 We work extensively with many different Aerospace materials, including:
Stainless Steel
Inconel
High Purity Aluminum
Super Conducting, Very High Purity Copper (untouchable by human hands – we use white gloves for handling this copper)
Kovar
Invar
Titanium
If you are looking for a reliable manufacturer for micron tolerance ultra-precision components, performing CNC machine work, Fine Wire EDM, and Plunge/Sink EDM with exacting tolerances – call on the expertise of Owens Industries, Inc.
CNC Machining Services Benefiting the Optical Industry
Components and parts machined for the Optical Industry require the highest precision and accuracy to ensure they can be easily placed in complex equipment, such as microscopes, lasers, and telescopes. Owens specializes in the machining of intricate parts for electron microscopes – including the screen holder for electron microscope lenses as well as the upper lens body. We have the CNC machines required to meet the tight tolerance demands of Optical Industry products, as well as the experience to understand the end use of the parts we are machining and how they are expected to perform—allowing our machinists to determine the best way to effectively machine the part so it fits perfectly into its assembly.



Achieving the Impossible for the Oil & Gas Industry
A multitude of organizations within the Oil & Gas and Energy Industry count on Owens for high-end ultra-precision machine work. Most of our clients use our services once and become lifetime partners when they see the results our machines and people produce. We frequently machine flat and curved flappers – as well as the housing on which flappers sit– for oil suppression systems. We have also machined complex components used to pump the sludge out of the bottom of unpressurized oil wells for our clients. Contact our 5-axis and EDM machinists today to discuss the manufacturability of your designs.
Ultra Precision Machine Work for the Medical Industry
When small parts are instrumental to the success of lifesaving advances in health care technologies, call on Owens Industries. We have been a critical component supplier to the CT and MRI Scanner Systems, as well as a manufacturer of surgical instruments, including Trocar/Cannula systems, biopsy cutters, and more. In addition to CT, MRI components, and surgical instruments, we manufacture various medical components such as Respiratory, Cardio Pulmonary, and Cardiac Devices.
Examples of our CNC machining work for the medical industry include Collimators for CT scanners, MRI table components, Anodes for X-Ray systems, miniature components and gears for Cardiac Devices, Insertion Equipment used in DNA analysis, implantable medical device components, and 5 axis machining of titanium implants for orthopedic use. We manufactured a micron toleranced impeller for VAD – Ventricular Assist Device – VAD, commonly known as the heart pump.
Trusted By the Military and Defense Industries for Quality and Discretion
Since 1944, Organizations in the Military and Defense Industry frequently have been choosing Owens Industries as their go-to CNC Machine Shop. As the technology evolved, so did Owens. Not only do we have the capabilities to meet extremely tight tolerances with the highest precision and accuracy, but we also have the discretion to keep our clients and their top-secret projects confidential. Each of our employees, vendors, and facility visitors sign confidentiality agreements, agreeing to keep the contents and workings of our facility within the facility walls. We have machined complex parts for certain defense agencies without knowing what the component would be specifically used for. Still, we always meet the challenge with unbelievable precision and continue to serve every client's needs.
Precision CNC Manufacturing from a Reliable Company
If you're looking for high-quality precision parts from a CNC shop you can trust, make sure to give Owens Industries a call. We've been providing ultra-precision CNC machining for over 70 years, and are dedicated to offering our clients the absolute best in multi-axis milling and electrical discharge machining. We'd love to discuss your products and build you a quote; give us a call today!
Our precision machining capabilities include:
Contact our CNC Machinists for more information on our services and how they can meet your industry-specific needs.