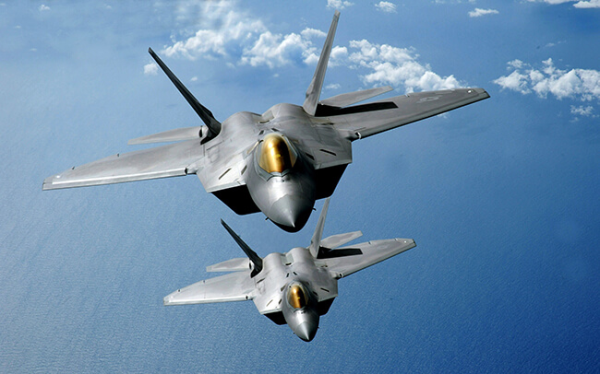 Complex Aircraft Parts Machined to the Highest Standards
Owens Industries has extensive experience with CNC machining for the aircraft industry. As air travel continues to build and expand, aircraft fleets consistently need the best parts to maintain efficient, reliable operation and safety. Precision and accuracy are of the utmost importance when machining components for civil aviation and military aviation needs.
Our skilled machinists work closely with clients to develop the specific aircraft components and spare parts your project requires. Owens' engineers have decades of experience producing high-quality, precision components, giving them an unmatched level of industry expertise. In many cases, our engineers refine component designs, improving the application as a whole.
Revolutionary 5-axis CNC machines and Wire EDM services allow for faster, more accurate construction of aircraft parts. Our fast turnaround time coupled with consistent accuracy makes the production of even the most precision-dependent components a breeze. What is considered impossible at lesser machine shops is commonplace for Owens Industries.
Contact our aircraft part machinists today to discuss the specifics of your complex component.
Precision Aircraft Components Manufactured with Attention to Detail and Safety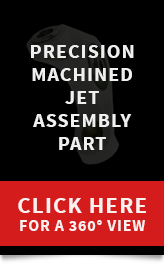 A series of rigorous tests and extensive safety protocols reveal any component flaws prior to installing them on aircraft. At Owens Industries, pieces are constructed to your exact specifications. Our Wire EDM process allows us to achieve perfection with our CNC machined parts.
Whether you need an aluminum anti-locking brake housing for an aircraft or any other complex aircraft component, our CNC machining services will exceed your expectations while meeting the highest industry standards. We create custom components from scratch and also replicate specific parts with ease. Our micromachining capabilities can create incredibly small, precise pieces, with resolutions up to 0.1 microns. This ensures your designs are achieved no matter the size or tolerance requirements.
With our ultra-precise CNC machines, your aircraft will be more efficient and affordable than ever. We can create customizable parts to ensure a better fit for your aircraft designs. Our 5-axis machines allow for multiple part components to be made simultaneously, saving you time and money.
Superior Machined Components for Aircraft and Jet Applications
Our engineers develop custom pieces for your business, guaranteeing consistency among designs and construction. No matter how complex, Owens Industries will work with you to create a component meeting your precision and accuracy demands.
If you are looking for a reliable aircraft part manufacturer and supplier performing CNC machine work, Wire EDM and Ram/Plunge/Sink EDM with exacting tolerances for airplanes, jets, helicopters or any other aircraft / military machine – rely on the expertise of Owens Industries, Inc. Our engineers are looking forward to discussing how your designs can take flight today.


Contact our CNC Machine Shop to discuss your aircraft part needs today.
The Most Precise Components Made with CNC Swiss Lathes
The professionals at Owens Industries can manufacture precision components for the aircraft industry with our high-quality CNC Swiss lathes. We understand the aviation industry has a constant high demand for the latest and best in hi-tech precise components, and our Swiss lathes provide the very best in aviation parts made with the highest quality materials and the tightest tolerances.
Thanks to our ISO 9001:2015 certified standards, we manufacture our components for the aviation industry with the highest quality materials at the lowest prices. Our CNC Swiss machining process is fast, and its automated cycle time makes it ideal for high production applications for aircraft, jets and aviation machines.
Some of the CNC services offered by the professionals at Owens Industries include:
Electrical Discharge Machining (EDM)
Turning
Milling
No matter what type of component you need to be manufactured for your aircraft application, the professionals at Owens Industries can build it for you. Our high-quality CNC Swiss machining lathes will manufacture the most precise parts at a fraction of the cost – contact us today to learn more about our CNC capabilities.
High Quality CNC Aircraft Parts Manufacturer to Keep Up with Evolving Industry
Over a century removed from the days of wood, wire and canvas bi-planes, modern aircraft enlist an ever-expanding complement of precise and complex parts in order to operate with consistent efficiency, safety and durability. The complexity of modern aircraft cannot be overstated: elaborate systems of avionics, trim systems and servo tabs, evolving hydraulic assisted control surfaces, and improved engine mechanics require precise components in order to function.
As these systems evolve, they are often retrofitted into existing airframes as a necessary cost-saving measure. The average commercial jetliner is over a decade old, but with ever-changing technologies and regulations, an old Boeing 737 could expect to see a pretty extensive list of upgrades and part replacements. But nobody wants to pay for a whole new plane just to get the most recent fly-by-wire control system improvements or another mechanical advancement. Because a single improvement may be implemented in a variety of existing structures, custom parts are often needed to ensure proper compatibility from platform to platform.

Manufacturing Custom Precision Aircraft Components
Owens has been a leader in the precise machining of OEM parts for the avionics industry. Because we can produce such a wide array of custom airplane parts, you will have the exact part you need, fulfilling the precise compatibility requirements for a range of airframes.
We incorporate the latest in metal shaping, grinding, cutting and deburring techniques to create precision parts too complex for lesser machine shops. Some examples of our OEM aircraft parts and machining techniques include:
Valve seat for an airflow regulator – 5-axis machined aluminum
Machined reflectors for wing lights – 5-axis profile milled aluminum
Aileron housing – 5-axis milled stainless steel
Door Hatch stop – 4-axis milled titanium
Control valve housing for brake system – 4-axis milled aluminum
Pneumatic valve armature assembly – Lathe-milled stainless steel
Custom-designed OEM parts crafted by the expert machinists at Owens Industries allow aircraft subsystems to integrate perfectly into either new or existing airframes, with the fastest turnaround times to perfectly meet any airplane manufacturer's exacting quality and time requirements.
Any Airplane Part in Any Material

With so many types of commercial, recreational, military and private aircraft, consisting of many millions of different parts, components and subsystems, an airplane part manufacturer must be able to produce as many different parts made from a wide variety of materials. Of course, maintaining the highest quality of output is essential. Owens Industries operates at an unsurpassed level of quality and precision, producing OEM aircraft parts from materials like:
Contact the aircraft component producers at Owens Industries to begin producing precise OEM airplane parts today.
Components We Build for the Aircraft Industry
| | | | | |
| --- | --- | --- | --- | --- |
| Part | Application | Machining Process Used | Material | Specific Feature |
| Support Assembly | Aerospace | 5-Axis Milling | 5052-0 and 5052-F Aluminum | Aluminum Tube with Formed Welded Bracket |
| Swivel Bracket | Aerospace | 4-Axis Milling | 2024-T351 Aluminum | 3 Piece Assembly |
| Door Stop | Hatch Stop | 4-Axis Milling | 6Al-4v Grade 5 Titanium | Fine Milling Profiles to Accept Plating and Paint |
| Armature Assembly | Pneumatic Valve | Lathe, Mill w/ 4th axis Indexer | 430 and 303 Stainless Steel | Welded/Polished Assembly |
| Pilot End Cap | Fluid Flow | Multi-Axis Mill/Turn | 1117 CRS | Milling Radial Ports |