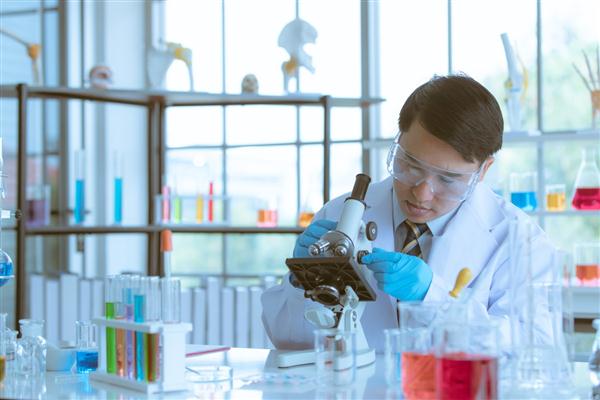 Achieve the Impossible With the Best CNC Machines in the Industry
High-quality pharmaceutical equipment is a necessity in today's modern medical industry. Machine manufacturers can tailor production systems down to the last detail to ensure everything is manufactured to exactly the right standard. Pharmaceutical medical components such as centrifuges, cooling towers, and granulators are always manufactured to the highest possible standards
The engineers at Owens Industries are a favorite among manufacturers of cardiovascular and orthopedic devices, surgical instrumentation, and implants. Miniature parts vital to the operation of pharmaceutical equipment and tools are no challenge for our micromachining experts – we work with materials ranging from titanium and stainless steel to invar, Kovar, and Inconel.
Our trained professionals will work alongside you from start to finish, accomplishing even the most impossible machining goals. Contact Owens today to get an estimate for your next project.
What Are Centrifuges?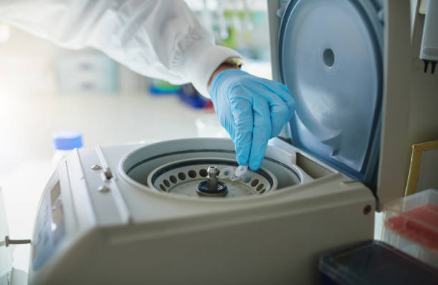 A centrifuge is a common laboratory device used in the pharmaceutical industry used for separating fluids, gas, or liquid, based on density. Spinning a vessel at high speeds allows the centrifugal force to push heavier materials to the outside of the vessel.
Some of the most common types of centrifuges used by pharmaceutical companies include:
Benchtop
Refrigerated Benchtop
Clinical Benchtop
Microcentrifuges
Concentrators
Owens Industries offers the best in CNC machining processes to fabricate high-quality centrifuges for the pharmaceutical industry. Experienced precision CNC machinists at Owens utilize the latest technology to offer a multitude of components built to near-impossible specifications.
Medical Part Manufacturing Capabilities
Owens Industries has engineered and manufactured a wide array of precise components. Our trained professionals will work alongside you from start to finish, accomplishing even the most impossible machining goals for your pharmaceutical components.
Some of the components we build for pharmaceutical companies include:
Centrifuges
Cooling towers
Dryers
Granulators
Capsuling equipment
Coating machines
Inspection equipment
And much more
We'll surpass your expectations with our unmatched medical precision machining services, and we promise the best work with a quick turnaround time. We take medical component challenges head-on and create medical prototype parts no one else would even bother attempting to try. Our skilled staff is able to design and work through any glitch or problem a specific component may have.
Get the Most from 5-Axis Machining
Understanding the full capabilities for 5-axis machining is the difference between an ordinary component and an extraordinary one. We have an arsenal of the best 5-axis machinery on the market produced by the best brands and are always operated by expert machinists who know how to utilize 5-axis technology for your particular components.
5-axis milling still plays a key role in certain medical, pharmaceutical, and ophthalmic applications. If you're manufacturing medical devices, surgical instrumentation, or other related equipment, Owens can handle your 5-axis machining demands – delivering the highest precision results every time.
If you have a complex project that needs true 5-axis CNC machining, Owens Industries has your answer.
Contact our Wisconsin CNC machinists today to discuss your design and machining needs.
Components We Build for the Medical and Pharmaceutical Industries
| | | | | |
| --- | --- | --- | --- | --- |
| Part | Application | Machining Process Used | Material | Specific Feature |
| Rotor | Blood Gas Analyzer | 4-Axis Milling | 6061-T6 Aluminum | 0.010" Thick Cell Walls |
| Rotor Housing | Blood Gas Analyzer | 4-Axis Milling | 6061-T6 Aluminum | Micro Milling of Housing to Accept Electronics |
| Stator | Blood Gas Analyzer | 3-Axis milling | 6061-T6 Aluminum | Circle Interpolate Boss with 0.0005" Tolerance |
| Objective Head | Catheter Head | EDM Sinker | 17-4PH Steel | EDM Sink with Miniature Copper Electrodes |
| Barrier | CT Scanner | Conventional Turn and Mill | 718 Inconel | Used Ceramic Tooling for Turning |
| Arc, Support | CT Scanner Rail | 4-Axis Milling | Project 70 Steel | Drilling and Tapping Holes on the Face of a 48" Radius |
| Impeller | Fluid Flow | 5-Axis Milling | PEEK | Burr-Free Micro Milling |
| Micro-Tip | Instrument Cap | Micro Turning | AISI 316 Stainless Steel | Micro Wire EDM |
| Gear Plate | Laser Eye Keratome | 4-Axis Milling | 17-4 Ph Cond H900 | Mill to Accept Miniature Gears |
| Insulator, Conductivity | Element Isolator | Mill/Turn | Kel-F PCTFE Plastic | Turn Tapered ID Profiles |
| Impeller, Polished | Experimental Heart Pump | 5-Axis Milling | 6Al-4v Titanium | Burr Free Polished Impeller Surface |
| Alignment Screw | CT Scanner | Swiss Screw Machine | 718 Inconel | Burr Free Part for Clean Room Use |
| Nozzle, Dispensing | Drug Dispensing Nozzle | Hard Turning | 17-4 PH Cond H900 | EDM Wire 2mm Thru-Hole over 8 " Length |