Tight Tolerances and High Accuracies Achieved with EDM & 5 Axis Milling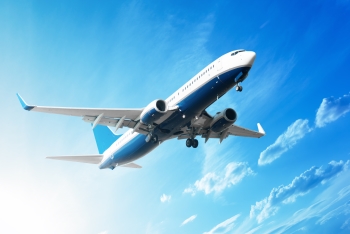 Florida is home to some of the nation's largest aerospace and aviation organizations. When small parts are critical to getting big aerospace projects off the ground, count on Owens Industries for precision machined parts meeting your exact needs.
When other machine shops fall short on your spacecraft or aircraft parts, Owens will create precise, custom components with exacting tolerances. We utilize the best CNC equipment on the market and a highly skilled staff to consistently machine parts with repeatable accuracies, while also exceeding client expectations.
CNC Machining Services for NASA
Since 1944, Owens has been leading the CNC machining industry with ultra-precision capabilities achieving the tight tolerance and high accuracy demands of your aircraft and aerospace components. 5 Axis Milling Centers allow our machinists to achieve an angular tolerance of .002°. Our Wire EDM capabilities can achieve a corner radius of .0015" and positional accuracies as small as .05 µm.
Precision and accuracy are of the utmost importance when machining parts for airplanes, helicopters, space crafts, and other aerospace applications – ensuring the reliability and safety of each part. An imperfection or fault resulting from the machining process could equal disastrous consequences and/or hundreds of thousands of dollars in damage or repairs. Owens ensures each component precision machined in our facility meets the exact specifications of your design for the highest accuracy. We've even machined several components for NASA – one specific example being a bicep assembly for a robotic arm.
Providing Florida Aerospace and Medical Equipment Manufacturers with Ultra-Precise CNC Machining
Florida's aerospace industry ranks 4th in the nation in terms of size, and accounts for $4.1 billion of the state's economy. All of Florida's aerospace manufacturers require extra tight tolerances on mission critical components, which is why they rely on custom wire EDM and precision 5 axis CNC micro machining.
Owens Industries also has a history of micro machining ultra-precise components for the medical field. Our services have been used to create parts for Lasik surgery devices, VAD heart pumps, and many other medical instruments and equipment. The medical and healthcare industry in Florida is thriving, and can depend on Owens when their manufacturing process depends on precision.
Machine Shop Serving All Florida Industries
Owens Industries is a favorite among aircraft and medical part manufacturers in Florida, but our machinists cater to all industries and businesses; including but not limited to:
| | |
| --- | --- |
| For a flawless application, aircraft and aerospace parts demand the highest precision and exacting accuracies. Depend on Owens to deliver components meeting or exceeding your quality standards. | Owens not only provides unmatched 5 axis milling, wire EDM, and lathe services, but we keep the specifics of your components completely confidential, ensuring vital secrets are not leaked. |
| Our CNC professionals are capable of machining a multitude of aircraft components, and to the exact precision required when adhering to the highest industry standards. | Medical manufacturers and innovators alike choose Owens when they need to outsource CNC services, create prototypes, or simply cut costs while improving product quality. |
| When you need complex components for your oil & gas or energy applications, turn to Owens Industries. From micromachining to 5 axis milling, we can meet your every CNC need. | Microscopes, telescopes, cameras, and more requiring 100% accuracy on machined components will get nothing less than expected when Owens is on the job. |
| Food processing plants comply with a number of health codes and industry standards, often requiring parts of their equipment to be machined specific materials and precision; Owens is capable of meeting your exact needs. | Our CNC engineers have extensive experience with components intended for use with a wide variety of tool and die machinery. Tool and die production is a crucial part of many manufacturing processes. |
3-Axis, 4-Axis, and 5-Axis Milling Capabilities
Owens Industries have one-of-a-kind, specially calibrated 5 axis milling centers, allowing us to handle all of your 3-, 4-, and 5-axis machining needs with the lowest possible cost per part. Specializing in true 5 axis contour machining, our experienced machinists can achieve angular tolerances of .002°. There are many reasons to choose 5 axis milling when you need complex components cut with repeatable accuracy: you don't need multiple machining process to achieve the desired results, less fixture preparation saves time and money, it only requires one setup, it uses shorter cutting tools for faster and more accurate cutting speeds, and produces parts with a burr-free finish.
Micromachining: Combining the Best of 5 Axis Milling, Wire EDM, and Sinker EDM
If miniature parts are critical to your application, choose Owens. Where other machine shops have failed, Owens succeeds with surpassed expectations. Whether you can't find a CNC service capable of machining micron parts to your exact demands, or they are simply costing too much for what is being produced, Owens can most likely help. We frequently improve the part designs and production process for our clients, by identifying the true problem - inadequately machined components. Many times our clients have had problems in the assembly of their application. Once Owens takes over the manufacturing of their micron, precision dependents parts, the problems are eliminated, productivity increased and costs lowered.
Here are two case studies showing the difference Owens Industries makes when involved in the manufacturing process:
Using 5 axis milling, wire EDM, sinker EDM, and precision lathe CNC there is nothing Owens cannot accomplish. Call us today to learn more about our capabilities and the difference we can make for you!
Contact our Precision Machine Shop to discuss your Florida aerospace or aircraft part machining needs.

Owens Industries serves the CNC precision and micromachining needs of Florida, including but not limited to the following cities: