5 Axis Milling and EDM Services for Tampa, Florida
Improving Medical Applications with Ultra-Precision Machined Components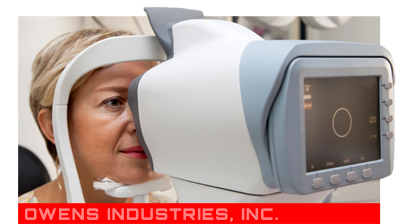 Located beside the beautiful blue waters of the Gulf of Mexico, Tampa prides itself as one of the top states for healthcare services. The booming industry, rapidly evolving over time, requires medical equipment, surgical devices and more with the demand for high precision miniature parts. Staying ahead of this industry requires the attention of a company progressively raising the bar in precision medical CNC machining, which is none other than Owens Industries. We take on new challenges every day, satisfying Florida's medical industry needs since 1944.
Manufacturing Medical Components for the Clearwater Area
Owens Industries manufactures the best medical components for any branch in the industry. Whether you need precision CNC machining, 5 axis milling, EDM, or micro machining, we offer the best quality solutions for your company's advanced technology. We have produced VADs (Ventricular Assist Devices) for various clients, requiring our 5 axis machining and wire EDM advancements. Success of the VAD applauds our medical device manufacturing team, attributing their expertise in keeping hearts pumping. Other important medical machining contributions are radiology parts for CT scanners, MRI table components, and anodes for x-ray systems, all built with quality and precision by Owens. We are proud to share our talents with our Tampa and Clearwater clients, exceeding expectations at every turn.
Our precision CNC machining services include:


Tampa Manufacturers Rely on Owens for More than Just Medical Machining
Aircraft, aerospace, and defense application manufacturers also hold a strong position as some of Tampa's industry leaders. Such trades have flourished with the help of Owens, thanks to our highly competitive demeanor and successfully delivered components with measureable results. No matter your complex component machining needs, Owens Industries will turn your impossible into possible with the best precision machining services in the nation.
Contact Owens Industries for your Florida medical CNC machining needs today.