Precise VAD Components For The Medical Industry
Back to Case Studies
Custom Machined Parts for the Medical Industry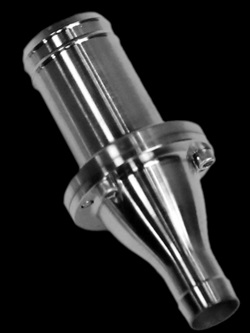 A multitude of organizations and businesses within the Medical Industry have chosen Owens Industries for their machining needs. From prototypes for experimental jaw implants, to complex components for a Lasik surgery device, to vital parts of a ventricular assist device and more, Owens has consistently delivered unmatched results exceeding the expectations of our clients.

In the case of complex components for a VAD, Ventricular Assist Device, we machined very tight tolerance parts that have impeller like features made from titanium. Since ventricular assist devices are implanted within the chest to help pump blood to and from the heart, the surface of each part must be completely smooth – sharp corners or flat surfaces would result in discomfort and bruised skin from blood cells hitting the implanted device. To achieve these demands, we used 5 axis machining, wire EDM, and by-hand deburring processes.

The long term potential of VADs is immense – saving the life of a patient(s) until they are able to receive a new heart. Owens is proud to machine the complex components used in life saving devices and look forward to the advancements in medical / surgical equipment, especially the part our machinists will play in this evolving technology.

Due to restrictive non-disclosure agreements, we cannot share information regarding the Utah Company who commissioned our services. For unrivaled CNC machining services, choose no other machine shop than Owens Industries.

For precision machining services in Utah, contact our Machine Shop today!
Back to Case Studies
JavaScript is required for this website to fully function.