Highly Accurate CNC Machining Shop In Greenville, NC
5-Axis Machining, Wire EDM, and Swiss Machining for Greenville-Pitt County Companies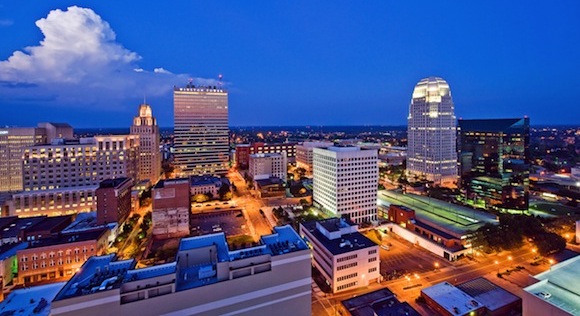 Greenville in Greenville-Pitt County is renowned for its many industries producing a variety of goods and services used across America. Their strong economy produces thousands of jobs in industries such as automotive, food processing and agriculture. The professionals at Owens Industries serves industry professionals in North Carolina with the highest precision machining services in the country.
Our 5 axis machining services can achieve an angular tolerance of just .002°. Paired with our old world deburring process (by hand), your parts and/or assemblies will meet your exact specifications and application needs.
Owens' team of manufacturing engineers have decades of experience consistently machining superior components for industries across the country. We pride ourselves in our fast turnaround times, manufacturing precision dependent components with repeatable accuracy.
Components Made to Your Exact Specifications
Owens machining process produces incredibly fine detail and surface finish work, intricate cavities and precision gears. Wire EDM work is widely popular due to its ultra-refined process – the spark never comes into contact with the machined part, maintaining the integrity of the material and resulting in a burr-free finish.
If you are looking to manufacture precision parts, choose Owens. We frequently produce precision gears with tolerance requirements as low as 1 micron.
Owens manufactures precision components for a wide range of industries, including:
Achieve the Impossible with Owens 5-Axis Machining Services
5-axis machining is unique in its ability to effectively process part sizes and shapes with essentially infinite possibilities. Like 3 axis machines, the cutting tool of a 5 axis machining center moves across the X, Y, and Z linear axes, but also rotates on the A and B axes – allowing the cutting tool to approach components from any direction. An experienced machinist can achieve incredibly complicated geometries with high precision when using all 5 axes in conjunction. The skilled and highly experienced CNC machinists and programmers at Owens Industries are capable of machining complex shapes, undercuts, and complicated angles.
Owens Industries provides 5 axis CNC machining services that achieve an angular tolerance of two-thousandths of a degree (.002°). We specialize in true 5 axis contour machining, manufacturing "almost impossible to make" 5 axis components with ease.