Precision CNC Components for Cambridge, MA
Biomedical and Pharma Companies in Cambridge, Massachusetts Trust Owens Industries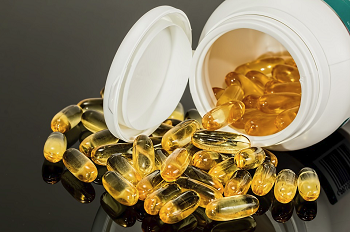 The state of Massachusetts has dozens of thriving industries, but big cities like Boston and Cambridge are the most well-known for their research and innovation in medicine. Businesses in the life sciences industry are the fastest growing in the state, with more than 60,000 employees and over $9 billion a year, and healthcare pharmaceuticals represent a major part of the Massachusetts economy. The public and private sectors both invest in the state's life sciences industry, helping it maintain a strong presence in the state as well as all over the world.
Building components for the Massachusetts medical industry requires the most precise CNC work, and the experts at Owens Industries are here to help your Cambridge business with whatever parts you need. We've manufactured medical components for the healthcare industry all over the country, and we're here to help you by making precision parts for your Cambridge medical business.
Complex Medical Components Made to Your Exact Specifications
Antibiotics save millions of lives every year, and they are able to ease people's suffering while helping them live a normal, happy life. The Cambridge facilities that make these antibiotics require precision-manufactured equipment and machines, which are specially made by the CNC experts at Owens Industries. Our 5-axis milling and EDM capabilities allow the best products to be made to the closest possible specifications.
We build a wide variety of components for the medical industry, including:
Rotors and rotor housings
Stators
Objective heads
Barriers for CT scanners
Arcs and supports
Impellers
Micro tips
Gear plates
Insulators
Alignment screws for CT scanners
Drug dispensing nozzles
The medical industry is the fastest growing in Massachusetts. Make sure your Cambridge healthcare company has the best-manufactured equipment by getting high-quality components from Owens Industries.


JavaScript is required for this website to fully function.