Precision CNC Machining with Measurable Results and Repeatable Accuracy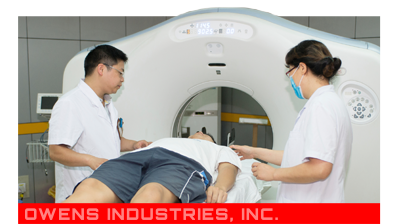 Boston, Massachusetts top industries include technology, medicine and life sciences, and manufacturing (primarily of electronic and computer devices, including military communication systems). These fields all have one thing in common – the need for complex components demanding the highest precision results. One industry standing out amongst the rest is medical technology. Their applications are the difference between a life saved and a life lost.
The medical field is a complex market, continuously shifting from one technology advancement to another. Staying ahead of the changes demands money, time, and patience. Boston, the top city for medical advancements, relies on medical device machinists like Owens Industries. Our professional medical component specialists deliver outstanding results in an ever-changing technological world, utilizing the most innovative equipment in CNC machinery. Fast turn-around times, quality work, and friendly service is what you can expect from Owens. Let us help you in helping others by contacting us today!
Medical Component Manufacturing at its Best
Owens Industries raises the bar in terms of precision CNC machining services, such as 5-axis machining, micromachining, and EDM medical machining. We cater our services to fit your specific needs. Laboratories, surgical tables, and radiologists need specific components, requiring quick production with close attention to detail. We've produced parts for Lasik Eye Surgery Devices, crafting miniscule parts for delicate optical surgeries. DNA analysis insertion equipment is also manufactured at our facilities, demanding tight tolerances and accurate craftsmanship. Owens exceeds expectations on numerous levels, supplying different branches of the medical field with anything they require.
Our CNC services include:


Precision CNC Machining Services for Every Industry
Other than tools in medical advancements, we offer numerous resources for aerospace, optical, military, oil and gas, and aircraft industries. Whether you need small components, micron finishes, or intricate shaping, the sky's the limit with our unrivaled capabilities. Since 1944, Owens has defied the impossible in CNC machining, known for our dedicated staff and unmatchable extremes. We welcome challenges, as our competitors only handle so much. Settle for no less than the perfect product with Owens Industries.
Contact Owens Industries for your Boston machining component manufacturing needs today.