Precision Machine Shop USA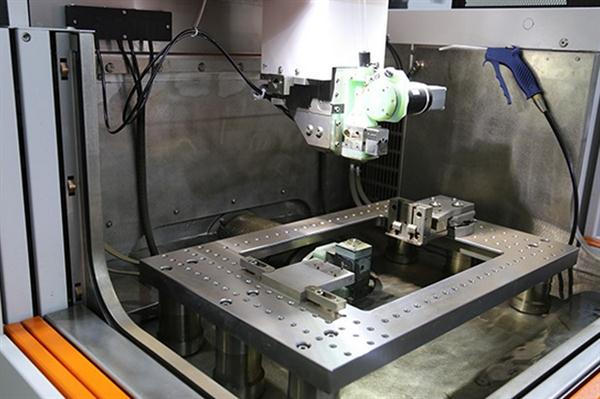 Fine Wire EDM Cutting Services Feature High Precision Capabilities
Fine wire EDM, or small wire EDM, is one of Owens Industries many precision machining specialties. The CNC wire-cut EDM machine pictured here is capable of cutting metals like copper and tungsten carbide with incredible precision.
Owens Industries' EDM machinists take pride in completing projects with precision and quick turnaround times.
We offer fine wire EDM cutting and a 5-axis indexing system so our customers get the highest precision cuts possible. Our CNC wire EDM machines can cut to .001" precision, and they have a corner radius capability of .0015".
Owens Industries uses a combination of the best machines, programming and support software to give our customers the best components.
JavaScript is required for this website to fully function.