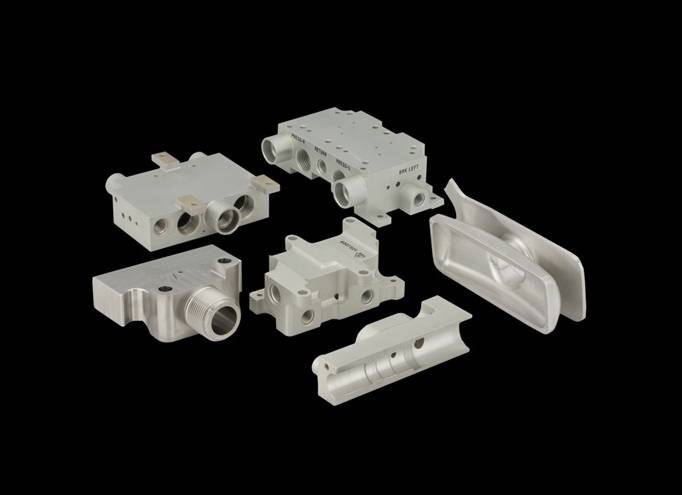 CNC Prototyping - CNC prototyping is used to create the first model of a component part as a test for design, build quality, and functionality before full production. Prototypes are typically made from aluminum or alloys. Developing a prototype is recommended to anyone planning to mass-produce components or produce components of high value. Industries that benefit most from CNC prototypes are those that require advanced precision parts such as the aerospace industry.

Prototype Machining Services
The machining methods used to produce CNC prototypes are identical to the methods used to manufacture full production parts. This means any machine shop with the proper equipment could produce a prototype. However, the accuracy of a prototype will greatly depend on the quality of the machine in use.
Finding a machine shop that can manufacture CNC prototypes with precision, 5 axis, and micromachining machines is going to give you the best one-to-one result compared to your blueprints.
Owens provides prototyping services that guarantee accurate, precise results. We know how important it is to produce an accurate prototype so you can analyze what a full production part will look like before making an investment.
Owens' Machining Services Include:
Designing a Prototype

Prototyped parts are typically designed by the person or company interested in purchasing full product parts in the future. Once an idea or design is communicated to our machinists, we will take into consideration the most important parts of the design to help develop an improved version - resulting in enhanced cosmetic appearance, manufacturability, and a reduced production time.
Our machinists will always respect your designs and implement the most important elements. It's our goal to make sure your components are accurate and can be flawlessly applied to it's intended application.
How to Recieve a Quote:
To receive a quote for a CNC prototype, contact the professionals at Owens Industires Inc. Our expert staff will discuss the details of your project with you and present a fair quote that reflects your budget and the complexity of your project.
Not sure what you need? Our team of CNC experts is more than willing to help figure out what material and/or design will work best with the parts you're looking for. We have experience creating prototypes and full production parts for a wide range of industries.