California manufacturers can trust Owens Industries with their CNC machining needs, from 5 axis milling to Wire EDM. With a reputation for making impossible machining work possible, our machinists serve all industries, including:
Owens Industries is a smart choice for contract manufacturing of aerospace and aircraft parts. Offering high precision wire EDM, multi-axis milling, and lathe services, we'll achieve your exact specifications; producing the highest quality components at the lowest costs.

Manufacturers in the medical device, instrument, and implant industry trust Owens for their CNC machining needs. With state-of-the-art machinery, a temperature controlled facility, and highly skilled staff your end product will meet or exceed your expectations every time.

Our machine shop has provided CNC services to some of the defense industries largest manufacturers. From weapon parts to heavy duty machinery, jets, helicopters, and any other application in between, Owens has aided in the production of innovative, reliable, and cost saving products.

Energy

While our services are highly sought after in the oil and gas industry, Owens is also building a reputation within the energy sector. If you need precision machined components for windmills, solar products, or other energy applications, count on Owens Industries.

Food processing equipment has to meet specific standards, starting in its manufacturing process – including the materials used, level of precision, and more. Trust Owens for CNC services meeting industry related standards and the exact machining demands of your project.

When optical products require micron sized or ultra-precision parts, Owens is the machine shop of choice. Microscopes, telescopes, cameras, and more are always demanding smaller and better components; our CNC capabilities will help you stay abreast industry changes.
| | |
| --- | --- |
| | |
Medical Components for the California Healthcare Industry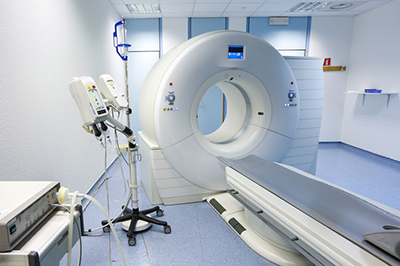 Owens Industries manufactures high-quality precision components for medical equipment for the healthcare industry throughout California. We use a wide variety of CNC machining techniques to produce our high-quality components – wire EDM and sinker EDM, for example, are common solutions for machining micro components vital to the successful operation of medical devices, implants, and other surgical equipment. 5-axis machining is also used to provide the utmost precision and accuracy for every angle of the medical component.
California biotechnology, medical, and pharmaceutical companies trust the CNC machinists at Owens Industries for all their precision parts and components. Whether you need MRI machine parts, ultrasound equipment, or components for cardiac devices, Owens Industries has the capabilities to manufacture each part for you with precision and expertise.
Medical components we've manufactured for industries throughout the United States include:
Blood Gas Analyzer
Catheter Head
CT Scanner
CT Scanner Rail
Fluid Flow
Instrument Cap
Laser Eye Keratome
Element Isolator
Experimental Heart Pump
CT Scanner
Drug Dispensing Nozzle
Micromachining for Aerospace and Aircraft Parts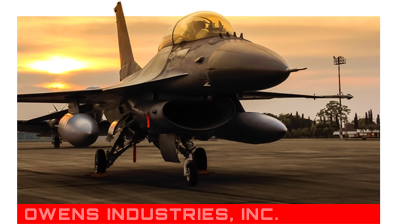 California is the most populous state in the union, with the largest state economy in the nation and a GDP of almost $2.3 trillion. That would make California equivalent to the 5th largest economy in the world, putting them right below Germany and above the United Kingdom. From the original California Gold Rush to the tech company boom in Silicon Valley at the end of the twentieth century, California has always attracted a wide variety of thriving industries. One of the newer ones is that of the aeronautics and aircraft industries, and in this case, business is booming.
From Boeing to Lockheed Martin to SpaceX to Northrop Grumman, many large and small aerospace companies call California home. Whether it's for a single-engine Cessna or an F-16 Fighter Jet, these companies need 5 Axis Milling and precise EDM services to ensure the complete safety of parts for their planes.
California is also a well-established aerospace research hub and the NASA Ames Research Center is just one reason why. Other aerospace research centers include the AERO Institute in Palmdale and Graduate Aerospace Laboratories of the California Institute of Technology (also known as GALCIT). Many reputable research centers need CNC precision machining services to acquire the small, complex parts vital to the operation of their application.
Owens Industries has the answer for both aircraft manufacturers and aerospace researchers with a very well respected reputation for quality and reliability. Owens can provide you with the very best CNC machining services available, including:
Creating aerospace and aircraft parts with exacting precision is of paramount importance, but it can also be a huge challenge. Owens Industries understands the challenge ahead of them and knows the importance of accurately machined parts to the safety of the final product, so we craft components with the utmost care, using the latest in machining technology.
Aerospace Machine Shop
Owens' precision CNC Machining services come backed by experience, reputation, and the know how to produce a variety of custom aerospace parts. You can count on us to manufacture and deliver the complex components you need made from quality material. Owens works with a variety of aerospace materials including:
Stainless Steel
Inconnel
High Purity Aluminum and Copper
Kovar
Invar
Titanium
With the exceptionally precise machining techniques used at Owens, clients receive exceptional products made from the highest quality material.
Contact our aerospace part manufacturers today to discuss your precision machining needs.
Owens Industries serves the CNC precision and micromachining needs of California, including but not limited to the following cities: