Precision Lathe Machining and Turning Services
CNC Lathe Machining for the Most Complex Applications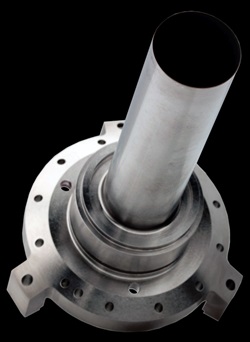 Owens Industries provides the best in CNC lathe machining and turning services. Equipped with highly skilled CNC programmers and machinists, as well as horizontal and vertical turning centers, we consistently exceed our clients' precision, accuracy, and quality standards. If you have complex components with tight tolerance, high precision demands, Owens has the equipment, knowledge, and experience to meet your exact specifications – even if it means exceeding our industry's capabilities. Our team leader for CNC Lathe department has been with us for 35+ years.
Owens' CNC lathe machines and turning centers accommodate CAD/CAM software systems. Our CNC lathe/turning department typically works with diameters below 2", but our maximum capacity is 14".
Industries served by Owens' lathe machining and turning services:
Agricultural
Electronics
Energy
Pharmaceutical
Owens Industries serves a variety of industries across the nation and world, taking on prototypes and production work. Whether you need precision lathe machining services, or have complex components requiring 5 axis or Wire EDM machining services, you can count on Owens to meet your every need and deliver the best possible results. Call our manufacturing engineers today to determine your CNC machining needs or to discuss the work we have completed for clients in the past (helping you see why our clients become lifetime partners after utilizing any Owens service).