Industries served
5 axis machining is used across a number of industries to produce precision dependent components with fast manufacturing times and repeatable accuracy, including:
Owens Industries serves these industries and more, consistently exceeding industry quality standards and the capabilities of normal CNC machine shops. We are happy to take on prototype or production machining work.


Getting the Most from 5-Axis Machining
Understanding the full capabilities for 5-axis machining is the difference between an ordinary component and an extraordinary one. CNC machinists trained to use CNC machines may not have the knowledge or expertise to get the most from 5-axis technology, but Owens Industries is different. We have an arsenal of the best 5-axis machinery on the market produced by the best brands, and are always operated by expert machinists who know how to utilize 5-axis technology for your particular components.
Owens uses the best CNC machines manufactured by AGIE, Hermle, DMG, Okuma, and more. We have consistently delivered remarkable results using our 5-axis machining services for multiple industries all over the United States.
Expanded Possibilities with 5 Axis Machining
In many cases, a 3 axis CNC machine can do the work of a 5 axis CNC machine – not to say with the exact same precision. The main difference is the setup and fixturing time. Setting up a single job on a 3 axis CNC machine can take 5 hours for one piece, including the rotations needed to complete the fabrication. Setup and fixturing of the same job on a 5 axis CNC machine would take less than 2 hours. Cycle time is also significantly decreased by using a 5 axis machine over a 3 axis machine, reducing it by more than 1/3rd.
And, for repeat jobs, once the initial setup has been completed, the next time the job rolls around it is finished much quicker since the specifications are already programmed into the machine. Less time spent setting up and fixturing machines means better turnaround times, and more opportunities to take on other jobs.



We strive to be the premier Machine Shop for the United States, producing quality products that won't fail when put to the test.


CNC Swiss Machining for Better Precision and Tighter Tolerances
CNC Swiss-type lathes are the newest pieces of equipment available at Owens Industries – Swiss machined components are all manufactured with ultra-precise tolerances and parts made to the most exact industry standards. Our Tornos Swiss machining lathes provide a cost-effective way to produce micro-machined parts for industries all over the country. Swiss lathes is essentially a machine that feeds stock through a guide bushing, moving and rotating the part on the X-, Y-, and Z-axes. This large range of movement, much like in 5-axis milling, allows for effectively manufactured parts made to the most precise and accurate measures.
If your company needs Swiss machined parts for a particular application, the professionals at Owens Industries can help. Contact us today to learn more about our CNC Swiss machining capabilities.


Advanced 5-Axis Technology Used in Micro Milling Services
Our 5-axis micro milling centers are one of a kind (specially calibrated for the highest precision results), and setting Owens apart from the competition. A vital role in our micromachining processes, 5 axis milling enables our CNC machinists to produce complex components with the tightest tolerances and exacting accuracies. With only one tool set-up required per part, human involvement is reduced and components are machined with repeatable accuracy and shortened turnaround times.
Clients throughout the nation come to Owens Industries with their CNC machining challenges, especially for complex components other Machine Shops were incapable of machining to their exact specifications. Our 5-axis milling advancements combined with skillful EDM micromachining experts provide superior products, while making micro manufacturing more efficient. Owens delivers perfection from 5-axis milling capabilities, guaranteeing client satisfaction in every product. Trust us with all of your micromachining needs, no matter the complexity.


Precise CNC Machining
5 Axis CNC Machining requires 5 axis thinking! Yes, it is quite difficult to comprehend cutting strategies in true 5 axis motion. Fortunately, we have a few techno genii who do exactly that!
If you have a very complex project that needs true 5 Axis CNC Machining, Owens Industries has your answer. Perhaps we can offer you not only the 5 Axis Machining expertise but also lend you an ear to comprehend the very complex nature of your design requirement.
In order to offer only true high precision work, we limit the size of our 5 Axis work envelope to about 14" cube (355.6mm).
Tight Tolerance Wire EDM
Our 5 Axis Wire EDM Machines offer true 5th axis rotary index wire cuts. We have a specially integrated submersible 5th axis indexer to our super precision Wire EDM machines. Often, people refer to the head tilt option, which is common in most Wire EDMs, as being 5th axis work. Actually, in that context, ours would be considered 6 Axis Wire EDM work.


Owens Industries 5-Axis Machines
When searching for 5-axis CNC machining services, look no further than Owens Industries. Not only do we employ the best machinists to deliver quality with every project, we have industry-leading machinery to ensure you get the most precise finished product possible. Having seasoned professionals is only half the equation. With today's technology, only the highest quality 5-axis machines can produce the highest quality products. Owens Industries boasts an arsenal of the best 5-axis machinery on the market produced by the best brands. AGIECharmilles, Hermle, and DMG MORI 5-axis machines lead the way year after year in precision and innovation.


AGIECharmilles 5-Axis Machines - The AGIECharmilles line of 5-Axis machines produced by GF Machining Solutions is one of Switzerland's greatest exports. They provide the most precise CNC 5-axis machining to produce a product to your exact specifications. With extreme tolerances for positioning and control, these 5-axis machines give our machinists the confidence and capability to do more with every project.


Hermle 5-Axis Machines - Hermle prides themselves on being at the forefront of 5-axis machining from the very beginning. Made in Germany, Hermle 5-axis machines are the benchmark for handling complex projects requiring absolute precision.


DMG MORI 5-Axis Machines - DMG MORI provides 5-axis machines that enable the use of both automatic 5-sided machining and even the more challenging 5-axis simultaneous milling. This capability allows for greater production flexibility and a higher quality product.
Don't leave your project to a machining service with anything less than the best, contact Owens Industries today to learn more about how our 5-axis machines paired with our expert machinists can make the difference.


Examples of the application:
We can offer ½ micron (0.00002") positional and .002° angular accuracies.
A customer requested that multiple holes be cut into a plate, but with each hole drilled at a different angle from the preceding one. This is a common requirement in collimators used in Fiber Optic systems. This type of work is best performed using our 5th Axis Machining System, which allows us to offer substantial cost savings to our customers.


Jobs We Have Completed using 5 Axis Machining: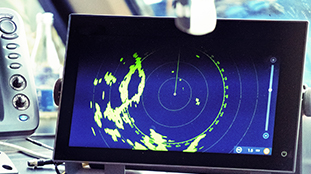 Microwave housing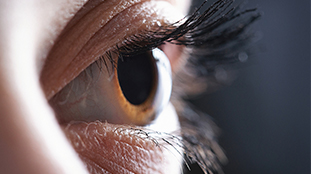 Lasik surgery device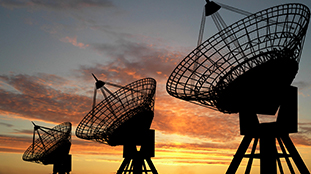 Titan rocket sub-components
3D heart cavity instrument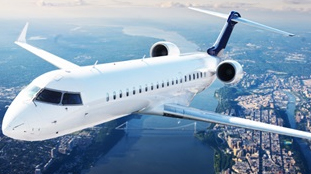 Titanium aircraft door stop
The benefits of 5 axis machining aren't limited to their precision cutting and curved hole cutting capabilities. The entire production process is improved when 3 axis capabilities upgrade to 5 axis capabilities, opening the door for new possibilities in future jobs.
5 Axis Machining Services Set Owens Apart from the Competition
Owens Industries has consistently delivered remarkable results using their 5 axis machining services. If you are seeking impeller or turbine work, you know the complexity of this component's contours. We seek these challenges, knowing our equipment and 5 axis machine operators have the skills to make impellers with the highest accuracy and precision, no matter the size demands.
Prescription Glasses Moldings
Owens has also created inserts that are used for eye glass molding – not the frame but the actual mold for the prescription glasses. Though this may sound simple, it is anything but. Visualize the complex curvatures of a bi-focal lens. Now make it a progressive bi-focal; add astigmatism and off center axes. Many CNC machine shops are not capable of producing the surface tolerance and integrity achieved with the same precision as Owens' 5 axis machinists. This is just one example of how our team's mathematical skills benefit customers.
Precision Collimators
Another example showcasing our incredible dedication to precision is the production of collimators. Collimators demand ultra-high precision and accuracy to create a high number of holes (depending on its size, a collimator can have 500-1000 holes), each next hole pointing at a different angle than the proceeding hole, with a positional accuracy to be within 5µ to 10µ and an angular accuracy to be within +/- 0.002°. Owens meets these challenges head on, and successfully achieves the exact specifications these components require—accurately machining each hole so they meet at one focal point.
Ventricular Assist Devices
A third example is the main axial impeller used in the heart pump for VAD—Ventricular Assist Devices. When machining medical devices, precision and accuracy is of the utmost importance - Owens is dedicated to meeting these requirements, delivering precision machined components safe enough to implant within the human body.
Quote from the heart pump manufacturer/customer:
"Your people have achieved, within 6 months, what others took 2 years to make, and your tolerances were better."
Our machinists perform ultra-precision 5 Axis Precision Machine work with 5 Micron Tolerance and .0005° angular accuracies.
An example of our 5 Axis Precision Machine Work: We produced keratomes for Lasik surgery. A Keratome is used to slice a 165 microns (.006496") thick slice off the cornea of the eye. This slice had to be +/- 5 micron accurate! We produced the entire cutting head system using our 5 Axis Ultra-Precision Machining Centers and our 5 Axis Wire EDM system.
Components we've built using 5-Axis Machining:
| | | | | |
| --- | --- | --- | --- | --- |
| Part | Application | Industry | Material | Specific Feature |
| Machined Reflector | Wing Lights | Aerospace | 6061-T6 Aluminum | Milling and Polishing 16 Reflective Pockets |
| Load Sleeve | Cable Clamp | Defense | Custom 455 Cond H1000 | Saddle Shaped Internal Profile |
| Optics Block | Laser Alignment Tool | Research and Development | 6061-T6 Aluminum | Hole Alignment Tolerance 0.001mm |
| Valve Housing | Titan Rocket | Rocket Engine Component | 6061-T6 Aluminum | 5-Axis Milling of Cylindrical Elbow Housing |
| Housing, Aileron | Flap Control | Aerospace | 15-5PH Cond H1025 | Machining Finned Housing from Solid Billet Stock |
| Support Assembly | Aerospace | Aircraft OEM | 5052-0 and 5052-F Aluminum | Aluminum Tube with Formed Welded Bracket |
| Mixer Head Insert | Spray Nozzle | Automotive | AISI 316 Stainless Steel | Required to mill axial slots at acute angles |
| Blade, Cutter | Cutting Safety Cable | Defense | 17-4Ph Hardened | Keen Damage Free Cutting Edge |
| Prism Base | Laser Focal Component | Energy Research | Haynes 230 | Drill and Tap 000-120 Threaded Holes |
| Impeller | Fluid Flow | Medical | PEEK | Burr-Free Micro Milling |
| Impeller, Polished | Experimental Heart Pump | Medical Research | 6Al-4v Titanium | Burr Free Polished Impeller Surface |
| Cylinder Block | Gas Flow Manifold | Natural Gas Industry | 6061-T6 Aluminum | Machine 12 Micro Finish Surfaces for Press Fit Bushings |
| Insert | Ball Bearing Flow | Oil & Gas | 17-4 PH Stainless Cond H950 | (6) S-Shaped Pockets on Internal Profile |
| Inlet Cover | Pressure Flow Cover | Oil & Gas | 13CR-L80 80 KISI MYS | Milled Cage Features |
| Radial Bearing Housing | Shaft Control Unit | Oil & Gas | 17-4 ph Cond H950 | Deep Feature 5-Axis Milling |
| Bearing Housing | Shaft Coupling Device | Oil & Gas | 13CR-L80 80 KSI MYS | Intricate Internal Ports |
| Ball Lock | Transmission Control | Oil & Gas | AISI 4330 V Mod 115 Min KSI Yield | Milling Eccentric Lobe |
| Equalizing Flapper | Valve Cover | Oil & Gas | 718 Inconel NACE MR0175 120 KSI MYS | Milled Saddle Shaped Profile |
| Flapper Mount | Valve Head | Oil & Gas | Inconel 925 105 Min KSI Yield | Milling Saddle Profile |
| Soft Seat | Well Head Seal | Oil & Gas | 30% Carbon Filled Teflon | Saddle shaped stepped profile seal ring |
| Soft Seat Retaining Ring | Well Head Seal Retainer | Oil & Gas | 13CR-L80 | Milling Saddle Profile |
| Spiral Groove Bearing | Transmission | Research and Development | 660 Bronze | Mill Radial 0.010" Deep Chevrons on Part OD |
| Read Head | Signal Encoder | Military | 416 Stainless Steel Cond A | Precision Grinding of Flat Surfaces |