Precision Machining for Orange County, CA
Aerospace and Aircraft Parts CNC Machine with Exacting Accuracy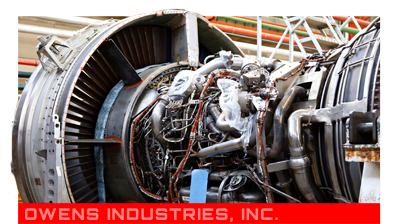 Orange County, located south of Los Angeles, has a larger population than 21 states; about one out of ten people in America live in Orange County, and they work in a variety of industries. Many large American corporations have headquarters in Orange County: Pacific Life insurance, Oakley sunglasses, Allergan pharmaceuticals, Del Taco restaurants, Linksys routers, and videogame creation company Blizzard Entertainment are just a few. The fashion industry has several famous companies who call the O.C. home: Quiksilver, St. John, Wet Seal and Pac Sun.
There is also another industry that has a large presence in Orange County: The aerospace industry. With mega-companies Boeing and Lockheed Martin, as well as L'Garde Inc, Cristek Interconnects, CHAS & Company, Zodiac Aerospace, Mexmil Company, Newport Aeronautical Sales, and Matthews Aerospace, there's no shortage of aeronautics companies that require precision CNC machining.
5 Axis Milling Capabilities Ensuring Quality Machined Parts
When it comes to the precise process of micromachining and 5 axis milling, Owens Industries offers unsurpassed quality and unequaled accuracy.
4 and 5-axis milling plays a major role in the manufacturing of aircraft parts in California. Owens Industries' state-of-the-art CNC machining technology surpasses the capabilities of our competitors, producing reliable products faster with higher precision. Owens' micromachining services are nearly unrivaled, using a combination of Lathe/turning, 5-axis milling and EDM processes to ensure a perfect product. Often, the engineers at Owens can even help improve the design of your complex component.
If you have been told by another CNC machine shop that the aeronautics part you require is impossible to manufacture, don't lose hope. Owens loves a challenge, and we specialize in making the "impossible" a reality.


Contact our CNC machining experts today to learn more about our capabilities or to discuss the manufacturability of your complex part designs.