Ultra-Precision Machining for any Application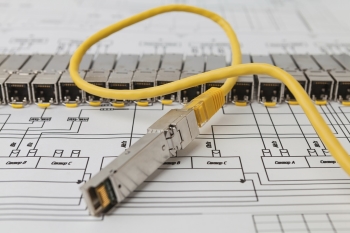 Owens Industries' CNC machines achieve the tightest tolerances and most precise micron accuracies for components across a variety of industries. From Wire EDM to 5 Axis Milling and more, our capabilities exceed customer expectations and consistently deliver repeatable accuracy "normal" machine shops cannot provide. Our experienced and skilled team combined with our state-of-the-art facility has prompted businesses and organizations across Massachusetts to rely on Owens for all of their machining needs.
5 Axis Milling and Wire EDM Working as a Team
Owens' advanced milling and EDM capabilities ensure we can meet the needs of Massachusetts' manufacturers. Whether you're manufacturing RF microwave housing, optical switches, pharmaceuticals, or something else, if your process depends on precision machined components, you can depend on Owens Industries.
High precision 5 axis milling starts with the machine. While many machine shops across the U.S. have access to five axis machining centers, their machines may not be up to par with your standards. Owens' 5 axis centers are one of a kind and specially calibrated for our needs – producing the highest quality parts with exacting accuracy. Having experienced staff behind the best CNC machines gives Owens another step above the rest. Our machinists, programmers, and engineers are highly experienced and skilled, some are even considered industry leaders in their field of expertise.
While 5 axis machines can do all the machining work on some parts, for more complex components or those with needs surpassing the capabilities of five axis machining, we offer Wire EDM. Wire EDM is ideal for machining delicate and complex components, but has the abilities to cut work pieces 16" thick. Wire EDM can cut a multitude of materials, provides consistence cutting, and produces a burr-free finish on machined parts. Our Wire EDM department is in a clean room setting, with temperature and dust control technology ensuring accuracy and precision.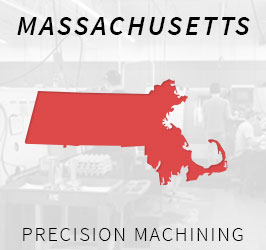 Medical Components for the Massachusetts Healthcare Industry
Boston, Massachusetts is a global leader in the healthcare industry, and the city has a wide variety of businesses specializing in the research and development of medical sciences. Boston has a thriving economy where the medical industry is able to prosper, with over 25 hospitals and 20 community health centers, not including the world-renowned Harvard Medical School.
The healthcare industry in Boston, Massachusetts represents a world-class epicenter for healthcare professionals, including:
46,000 scientists, researchers, and staff
21,000 students studying at institutions and teaching hospitals
More than 12,000 life sciences jobs throughout Boston
Over 120 IT/digital health companies in Boston alone
Boston is part of Massachusetts' Life Sciences Corridor, which is the world's largest cluster of life science and biotech companies. Over 730 healthcare businesses and over 150 million square feet are a part of the Life Sciences Corridor, and they are constantly in need of high-quality medical equipment and components made by the best CNC professionals dedicated to precision and quality.
Complex Components Made to Meet Your Exact Specifications
We serve a multitude of industries across the United States, including but not limited to:
Utilizing Sinker EDM, Wire EDM, and 5 Axis Milling Centers, our CNC machinists provide the best in miniature and micromachining CNC services. Whether you need components for respiration monitoring equipment, miniature components for nuclear armament timing devices, or any other small, complex components requiring the highest precision – trust Owens to deliver micromachining services meeting your specific needs.
Through a talented team of professionals with exceptional computer, tooling, programming and machining skills – the impossible is made possible at Owens Industries.
Contact our Machine Shop for a quote on your Massachusetts precision machining needs today.
Owens Industries serves the CNC precision and micromachining needs of Massachusetts, including but not limited to the following cities:
| | | | |
| --- | --- | --- | --- |
| Boston | Cambridge | Worcester | Brookline |
| Plymouth | Barnstable | Springfield | Holyoke |
| Northampton | Pittsfield | Amherst | New Bedford |