Aircraft Parts Manufacturers
Precision Machine Shop Serving Aircraft Companies across the U.S.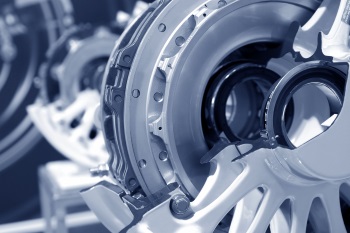 Aircraft companies looking for reliable a partner to precision machine their complex components can rely on Owens Industries. The same trustworthy, ultra-precision capabilities are also available to aircraft part manufacturers who need to outsource 5 axis milling or Wire EDM services. Adept in every facet of CNC machining, our professionals provide the highest level of service and produce a final product that fits your specific needs – you'll be happy with the entire Owens experience, from discussing your designs to cost and delivery. High quality service doesn't have to come at an outrageous price. Achieving higher accuracy and precision during our machining processes, even when working with the most complex or miniature parts, we're able to produce higher quantities with less bad parts per batch, often saving our clients money.
CNC Swiss Machining, 5 Axis Milling, & Wire EDM
The machining techniques exercised at Owens Industries are tried and true. Our high tech machining process starts with an original CAD drawing and ends with a finished product cut to your exact specifications. Advanced CNC machines are operated by our programmers who control all features including feed rate, coordination, location, speed, exact position, and velocity. Automated machines paired with a dust and climate controlled facility reduces human errors and increases precision. Before production starts, a trial run is preformed to ensure all considered aspects are producing the desired results; allowing us to make changes to the programming or design of each project if necessary.
JavaScript is required for this website to fully function.