Aerospace CNC Machining
Need Critical Aerospace Parts Machined? Get a Quote from Owens!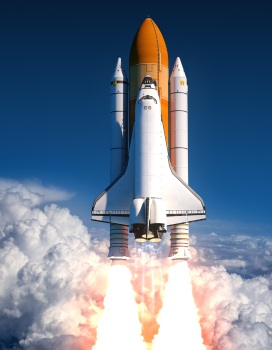 With 60+ years of experience, high-performance technology, and incredible talent behind our services, you can rely on Owens Industries for all of your aerospace CNC machining. You're guaranteed complex aerospace components machined to the highest precision and accuracy. Owens' forward thinking machinists help a variety of aerospace clients with their diverse manufacturing needs – from satellite components to flapper control parts. Our facility maintains a strict dust and climate controlled environment to ensure multi-milling and electrical discharge machining processes achieve the tightest tolerances and most precise results.
Precision Services: 5 Axis Milling, Wire EDM & CNC Lathe
Owens Industries has a quality collection of CNC machines from the best manufactures in the world; each operated by experts in their field. Specially calibrated 5-axis milling, conventional and wire EDM, and precision lathe centers allow our programmers to achieve the better results with less wasted parts. We're an ISO Certified CNC Machine Shop that wants to discuss your aerospace machining needs - give us a call today!
JavaScript is required for this website to fully function.