High Precision 5 Axis Machining
Incredible Service, Measurable Results | Get a Quote on Your Parts Today!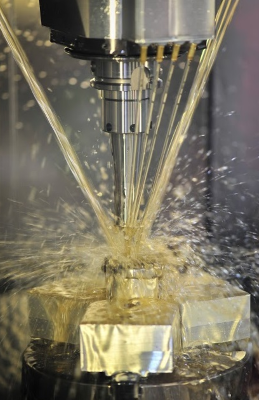 Our state-of-the-art CNC technology can handle all of your multi-axis machining needs, including 3-, 4-, and 5-axis milling. Precision 5-axis machining is one of our favorite services to provide – its ability to achieve incredibly accurate and high precision results impresses even us daily. We can machine parts on our specially calibrated five-axis centers from materials including Inconel, titanium, stainless steel, Kovar, and high purity aluminum and copper. Since 1944, Owens Industries has been dedicated to mastering the advances in CNC machining and using them to deliver nothing but the best for our clients. Our machine shop works most frequently with the industries below, but we're happy to take on the CNC challenges of any manufacturer:
Aerospace
Aircraft
Medical
Military/Defense
Energy/Oil & Gas
Optical & Electron Microscope
Every member of the Owens team – from our sales reps to CNC engineers – strives for complete customer satisfaction. Our machine shop is favorable among manufacturers who have trouble finding precision machining services meeting their strict product demands; we often create a better machining process for our clients that produce higher quality results and lower overall costs.


JavaScript is required for this website to fully function.